The North Side Syndicate and that Rap Music Hustle.
We make our own music but you need to understand that MrPooHBeaR started his show business career in live radio production a
ON AIR DJ
at the areas
LARGEST FM STATION
MrPooHBeaR of the NorthSideSyndicate
is a music fan.
Pop Radio from coast to coast is cool. Underground, Independent rappers are even better.
We bring the funk, the NSS knows about the newest and the coolest.
The NSS gives you fat links to music from back in the day.
The North Side Syndicate
got the hook up on the Golden Oldies.
The NSS music hustling underdig that.
MrPooHBeaR of the North Side Syndicate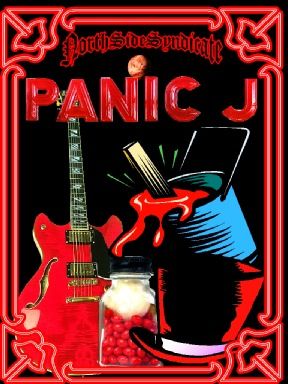 Panic J of the North Side Syndicate The North Side Cell Phone Page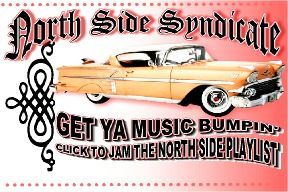 The North Side Golden Oldie Show The North Side Syndicate's Panic J
The North Side Syndicate MrPooHBeaR, Panic J and a bunch of rap sayers that keep the music hustle going. Music is a way of being and to enjoy your own style is a blessing that is all American The North Side Syndicate stands by the idea that art is art and to take and put a style on a persons own expression not the way things should be. To be a music fan is a thing that any person can understand. To be a artest without haveing to think about a box or a label thats the real meaning of freedom. To be a rapper do you have to be rich? To be a musician do you have to stay to the normal type of production. If that was the way that things were there wouldnt be and rock and roll no Elvis no Jimmy Hendrex there wouldnt be any Blues or Jazz. To be a musician is what it is and the NSS supports that type of thinking so if you are an artest and are looking to get your music listend to by a diffrent audence get at MrPooHBeaR if you want to produce a album get at Panic J but most of all Dont Stop Rapping.